ACCESSORIES
Your Finishing Touches
It's all in the detail when it comes to creating your bespoke shutters – and there's plenty to choose from.
ShutterStyle offers a number of additional design accessories so that you can truly customise the shutter to your own requirements.
BOOK YOUR HOME APPOINTMENT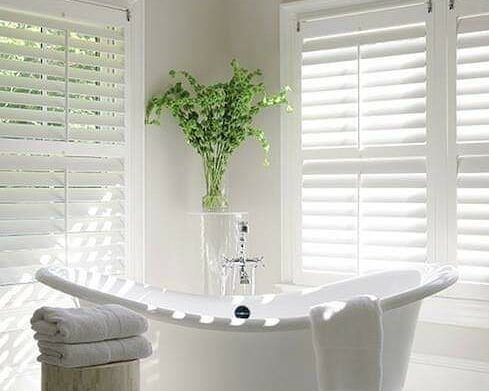 LOUVRES
Our louvres are available in five different slat sizes (47mm, 63mm, 76mm, 89mm, 114 mm). Louvres need to be chosen in proportion to the size of your window. The size chosen depends on your window style and layout.
As a rule of thumb, the wider the slat, the more light comes in.
Larger slats work better for bigger windows and give a contemporary look.
TILT OPTION
Opening and closing your louvre slats can be done both with and without tilt rods. Tilt rods can run down the centre of the shutter panel and are used to move the louvres, or they can be offset to one side to give a sleeker finished look.
Alternatively, you can opt for our Hidden Tilt option – simply open and close any of the slats with your finger tip and the rest will follow.
HINGES
Choose from 10 different visible hinge colours, optional ring pulls, door knobs or security bolts and numerous other options to personalise your shutters as you need.
We suggest matching the hinges to the shutter colour where possible. The most popular shutter colour is pure white, so a pure white hinge would blend in. The screws heads are colour coordinated with the hinge you choose.
Contact Us to Transform Your Home!
Let us help you transform your home – contact us below to get in touch, request an appointment or get a quote for our Plantation Shutters
GET A QUOTE
BOOK APPOINTMENT
CONTACT US