Tier-on-Tier Plantation Shutters – Co Laois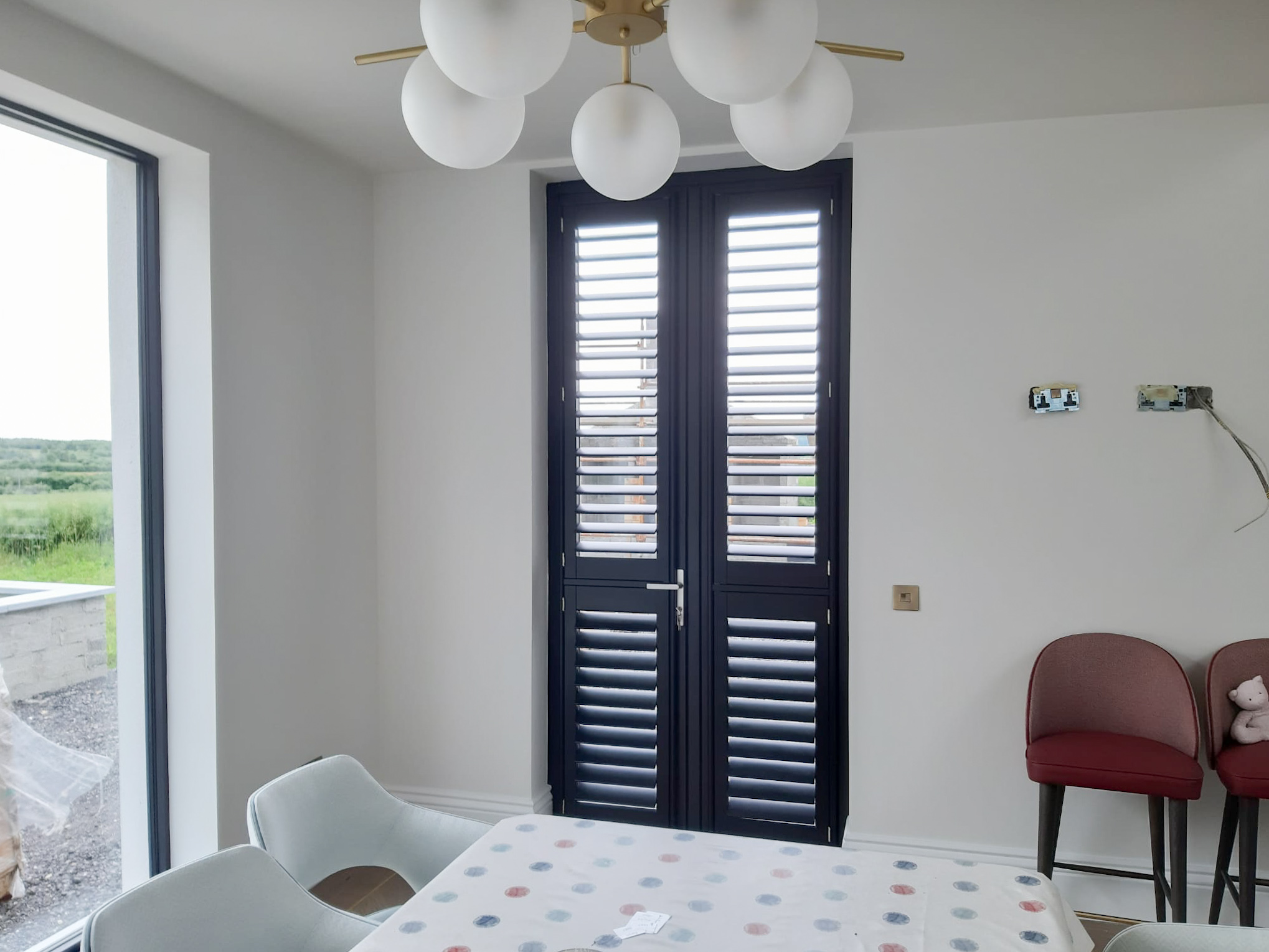 Tier-on-Tier Plantation Shutters were fitted directly onto these French Doors in Laois.
The client chose one of our custom colours in a Matt finish – Classic Black. The shutters are fitted directly to the doors for ease of use, and the tier-on-tier allows the top and bottom panels to open independently of each other.
The Shutters are made in our Waterproof Range which is perfect for 'opening out' door such as these. The louvres are 89mm and we have added Stainless Steel hinges which will not rust should moisture build up.
Having wider louvres gives a better "view through" when the panel doors and closed and the louvres open – the wider louvres mean less obstruction on the window/door.
They look fantastic and contrast with the rest of the house – where the shutters are Pure White!
To see how we can help you transform your home, please get in touch – call, email or message – and we'll answer any questions you have!
#ShutterStyle #shutterstylerealhomes #plantationshutters #windowshutters #shutters #shutterblinds #windowcoverings #ireland #irishbusiness #supportlocal #Frenchdoors #interiors